Remember:
EVERY Wednesday is Early Release!

Grades 1-6 dismissal at 1:40 pm
Announcements and Upcoming Events:



Picture Day is September 25th

Mark your calendars!

Curriculum Night, Tuesday, September 9 – Adults Only Please

K-1-2: 5:30 - 6:15 pm
3rd, 4th: 6:20 - 7:05
5th, 6th: 7:10 - 7:55
Meet your teacher;
Learn About: the Common Core Curriculum; our Enrichment Programs; class schedules and routines; parent volunteering; field trips;
Ask Questions!!

---

Safety Reminder:

Use crosswalks at all times, and Remember to SLOW DOWN and stay OFF the cell phones!
---
EScrip
Please sign up for this very easy money maker for our school. Without any added cost, retailers will contribute to our school programs. Anyone is welcome to sign up. You may sign up on the official e-scrip web site by going to eScrip.com, or click below for the eScrip Online Mall, or come to the office to get a form.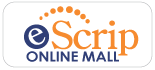 ---
Enrichment Programs – FEF
Click here to donate.
Your generous donations fund our art, music, library, technology, garden and field trips.
Thank you for your support!
---
Access to some videos of recent fun activities:
Watch snippets of the Jog-A-Thon, the West Side Happy Flash Mob at the Windsor Farmers Market, and the 2014 2nd Grade Play... and more! (YouTube Channel). (Please let us know of any problems).
---
---
---
---
Follow the link for Online Safety Information, Activities, and Resources:
---
Suggestions are always welcome -- email: info@westsideusd.org
---
---
---